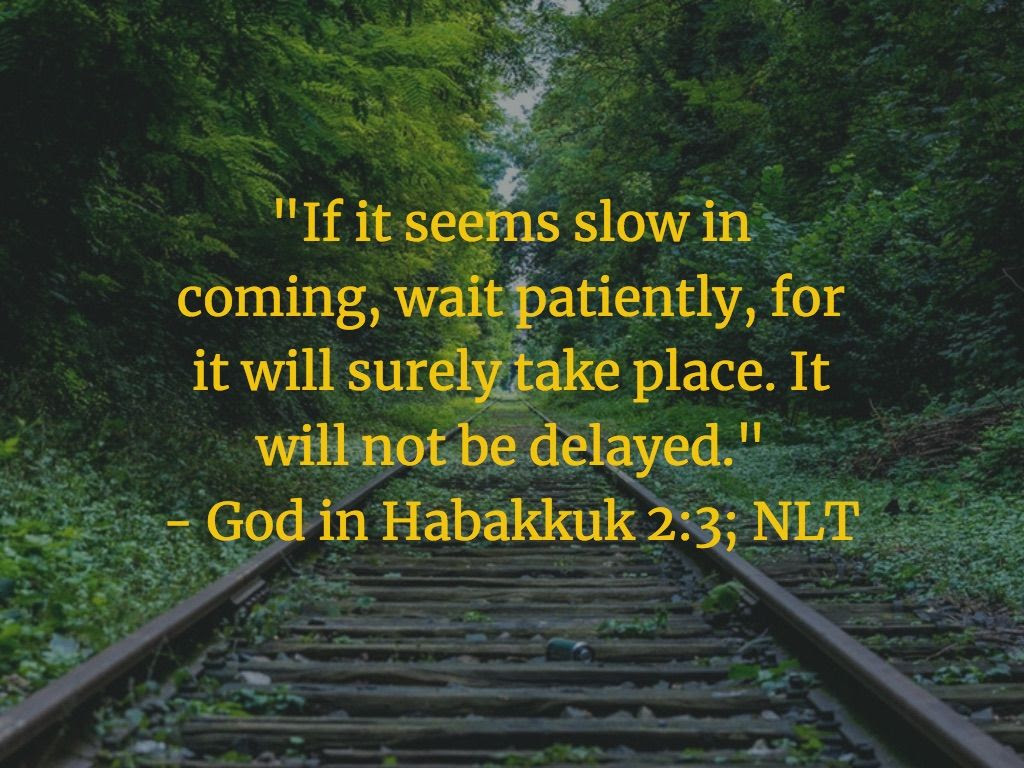 Be still.  The situations you face have caused you to be unsettled and anxious, and you are tending towards impulsiveness.  But, I say to you, wait on Me.  Wait, My children, until you hear My voice behind you saying, "This is the way; walk in it."  Certainly, I will direct your steps and lead you forward. 

You are in new and unfamiliar spiritual territory, which has made you uncomfortable with a tendency to be hasty in your decisions.  However, it would be a mistake for you to dart off in a new direction without receiving a divine assignment.  If you will wait on Me, says the Lord, I will show you the way.  Ask, and I will give you wisdom and direct your steps.  I will give you the wisdom you need to complete the journey.
I will most certainly bring you through this troubling time, and I will strengthen, establish and settle you in My purposes as you yield to My guidance.  Stop.  Pray.  Be at peace, for you can trust Me absolutely. Do not step out in your flesh and by the power of your own good ideas to try to bring resolution to your problems.  Refuse the temptation to give up. Stay the course and I will bring clear and definite instruction. Stop worrying; have faith in Me and, says the Lord.
READ AND MEDITATE ON HIS WORD:
Isa. 30:21  And thine ears shall hear a word behind thee, saying, This is the way, walk ye in it, when ye turn to the right hand, and when ye turn to the left.
Isa. 26:3 Thou wilt keep him in perfect peace, whose mind is stayed on thee: because he trusteth in thee.
Psa. 27:14  Wait on the LORD: be of good courage, and he shall strengthen thine heart: wait, I say, on the LORD.
Mat. 6:25  Therefore I say to you, Do not be anxious for your life, what you shall eat, or what you shall drink; nor for your body, what you shall put on. Is not life more than food, and the body more than clothing?
Php. 4:6  Do not be anxious about anything, but in everything by prayer and supplication, with thanksgiving, let your requests be made known to God.
Jas 1:5  If any of you lack wisdom, let him ask of God, that giveth to all men liberally, and upbraideth not; and it shall be given him.