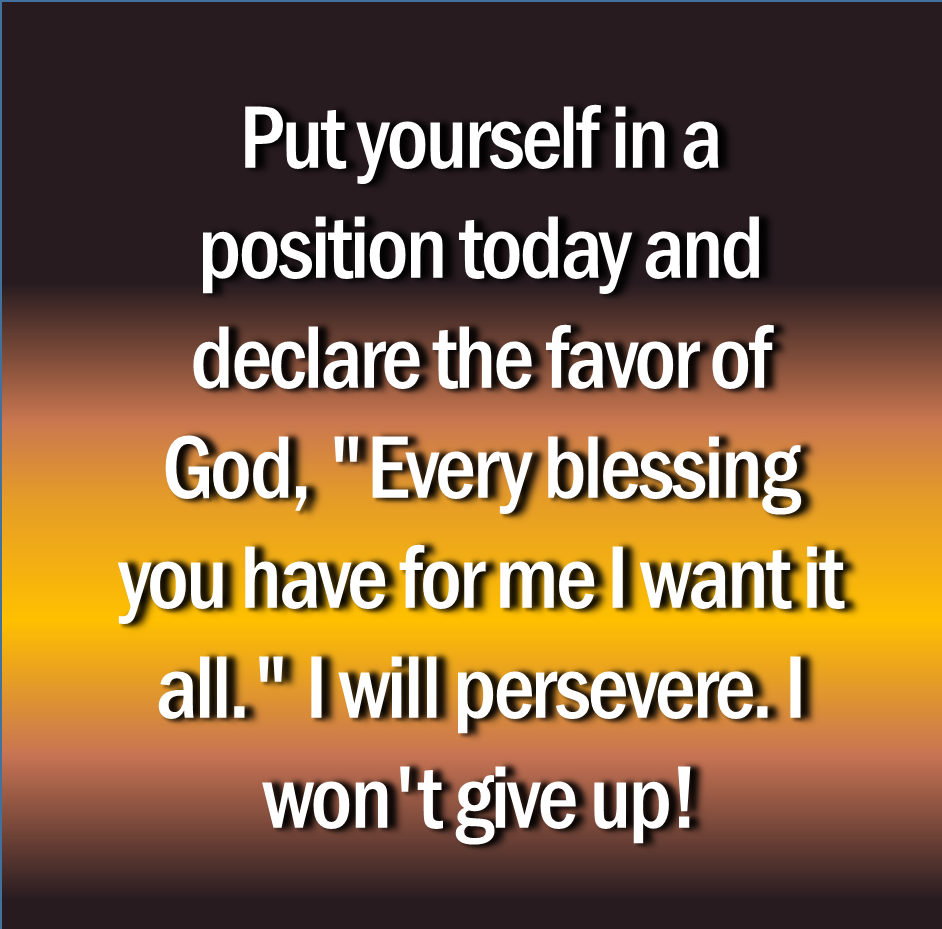 Jos. 1:9 Have not I commanded thee? Be strong and of a good courage; be not afraid, neither be thou dismayed: for the LORD, thy God is with thee whithersoever thou goest.

Luke 9:62  And Jesus said unto him, No man, having put his hand to the plough, and looking back, is fit for the kingdom of God
Oh, I know it is difficult for you right now, and I see all you are going through, but you must not give up.  It will accomplish nothing if you do.  I hung, bled, and died on the cross so that you might have My strength in such a time as this.  Don't despair; you are not going through this alone.  I am aware of all that you are going through.  I assure you I have heard your cries and seen your tears.  Hold on My child, don't give up nothing is too hard for Me.
I see how heavy your heart is, and the weight you are carrying is far too much for you.  Cast your burdens upon Me.  Give all to Me, and seek My face.  I will lead you through this valley. Release those things that you have struggled against and cannot change.  Know that I am your strength, and can provide all you need. I will be there when others turn away; I have been there when they have left you all alone.  I will be there when you can't be there for yourself. There is nothing too hard for Me.
Now lift your face unto the hills from whence cometh your help and keep moving. Stand strong on My word and let the enemy know who you are. You are My chosen one. You are victorious because I am victorious within you. Do not let the enemy intimidate you any longer, be not afraid.  Move ahead with courage, boldness, and know beyond the shadow of a doubt that I am with you. And REMEMBER IF YOU GIVE UP IT WON'T ACCOMPLISH ANYTHING.
My Prayer Confession,

Heavenly Father, thank You for teaching me that giving up won't accomplish anything. Oh Lord I know there is nothing too hard for You.   And because of You, I can press my way through the storm.  I know I don't have to fight this battle on my own. When the load gets too heavy, I can come to You and cast my cares upon You.  Thank you Jesus for caring for me.
I pray the peace of Jesus will flood your soul and destroy any fears holding you back so the vision He has given you will come to pass.